SPINAL DECOMPRESSION THERAPY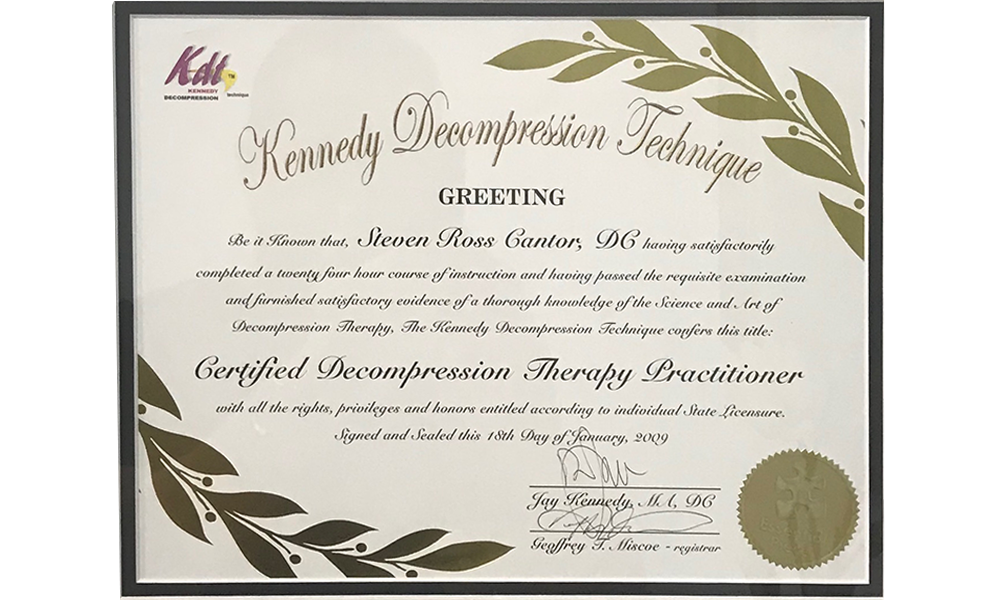 Spinal Decompression Therapy
Dr. Cantor is part of a small group of Florida chiropractors that have achieved advanced certification in Spinal Decompression Therapy.  He has successfully treated thousands of cases, with significant relief often occurring within the first week of care. 
This non-surgical, non-invasive treatment provides gentle decompression of herniated or bulging discs through the use of a computerized, mechanical table. Using research-backed algorithms, a targeted, intermittent distraction force is applied to the spine, which creates a 'vacuum effect within the disc. It is this "Vacuum effect" which facilitates the retraction of the protruded disc material closer to a normal pain-free state.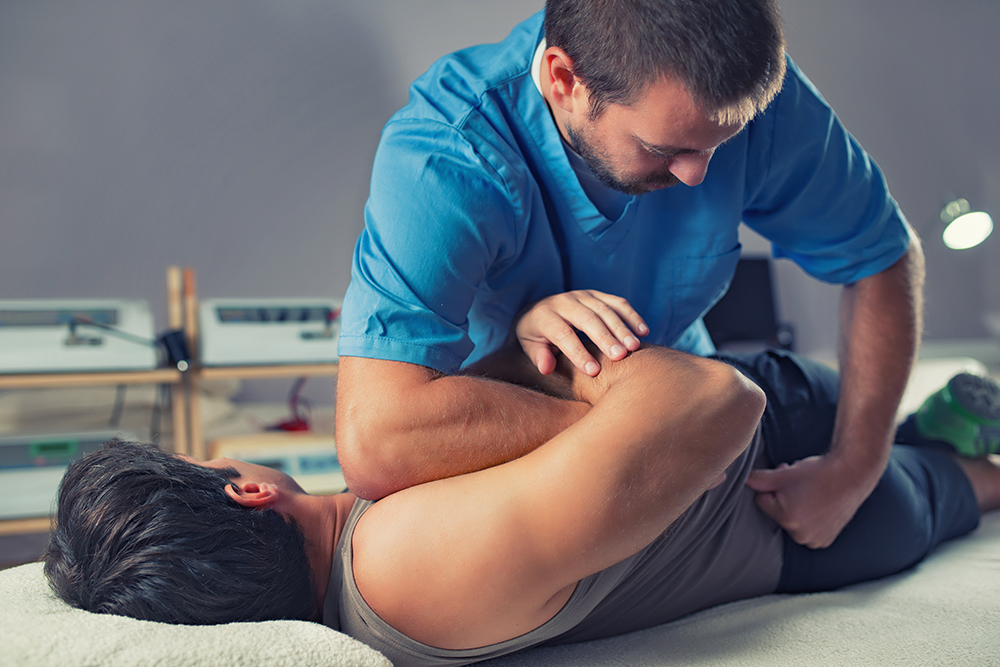 Although chiropractors' main method of treatment typically consists of spinal adjustment (spinal manipulation), chiropractors also employ many adjunctive therapies and applications in order to provide the most effective and efficient relief from neuromusculoskeletal disorders.