Chiropractic Services
-Adjustments-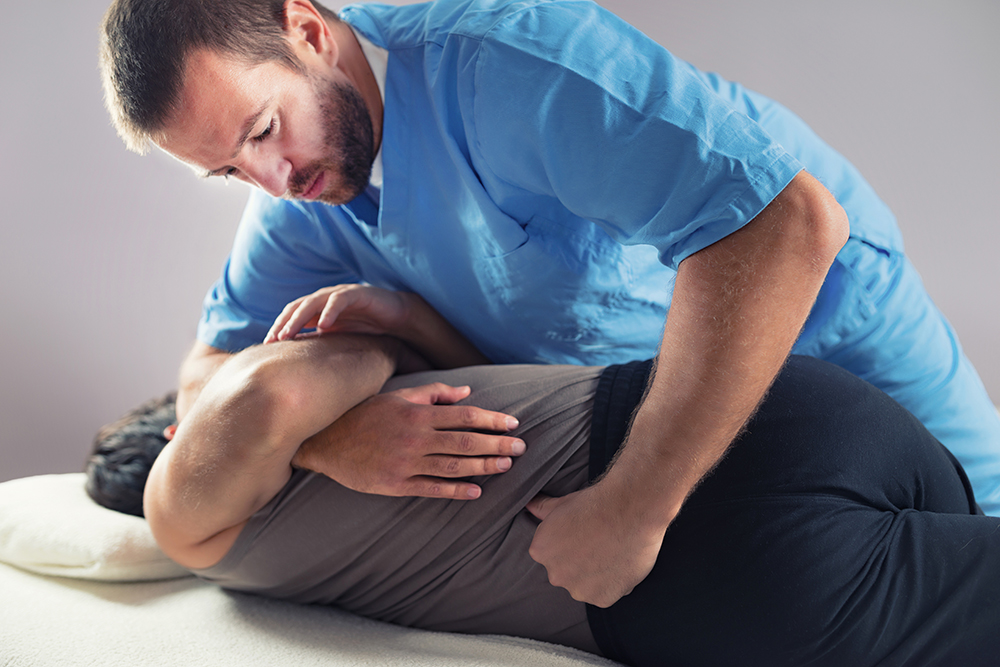 The adjustment is a safe, natural, noninvasive procedure used by the chiropractor to restore and improve health. Learning the art of adjusting is a skill that requires years of study and practice. Chiropractic doctors are the only health care professionals trained to deliver chiropractic adjustment. Spinal adjustments by any other individual or health care professional have been shown to be dangerous and less effective.
What Is A Spinal Adjustment?
In basic terms, the spinal adjustment or spinal manipulation refers to the process in which the doctor of chiropractic skillfully applies controlled force into one or more "subluxated" vertebrae of the spine. The adjustment is also frequently used in the pelvic region to normalize the sacroiliac joints. The adjustment is usually delivered using the hands or through the use of a specialized mechanical tool.
When Should Spinal Adjustments Be Given?
Adjusting helps correct vertebral subluxations. Correcting subluxations reduces pain and inflammation, reduces muscle spasm and tension, normalizes spinal biomechanics and more importantly, can remove nerve irritation and interference which can improve overall health and wellness of the individual. Chiropractic adjustments are the only way to eliminate vertebral subluxations and only the chiropractor is trained to detect subluxations and deliver the chiropractic spinal adjustment to correct subluxations.
Non-Spinal Adjustment
In addition to adjusting the spine and pelvis, almost every other joint of the body can be adjusted by the chiropractor. This includes the joints of the hands and feet, wrists and ankles, elbows and knees, shoulders and hips, ribs, and jaw. In fact, some chiropractors are even trained in techniques to adjust the joints (sutures) of the skull.
Like the joints of the spine, joints in the extremities can also become misaligned and fixated. Chiropractic adjustive techniques can restore and enhance extremity joint functioning which can increase the life of the joint and keep wear and tear to a minimum. This is of special interest to athletes who generally demand optimal joint performance from highly stressed joints. Adjusting provides an immediate increase in the joint range of motion and also supplies the joint with nutrients, as motion is the only way to bring nutrients into the joint cartilage and flush waste products out.
FYI
Did your mother ever warn you that "cracking" your knuckles would give you arthritis? If she did, we're sorry to say that she was wrong! Research has actually shown that individuals who habitually "crack" their knuckles over their lifetime actually lower the incidence of arthritis in their knuckles compared with those who do not. Researchers believe the knuckle "cracking" increases joint nutrition and maintains joint motion, both of which are essential for a healthy joint.
SPINAL DECOMPRESSION THERAPY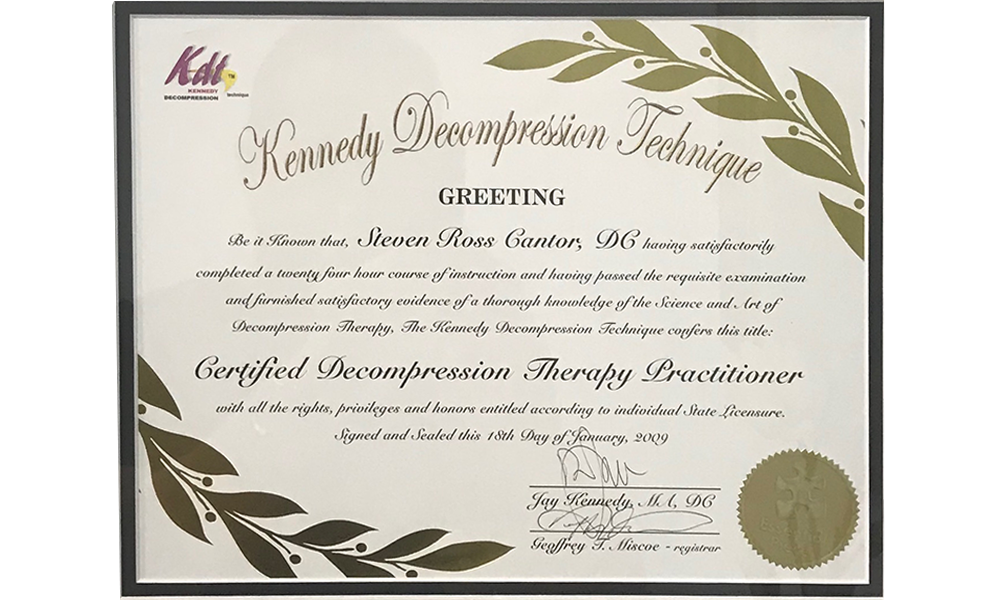 Spinal Decompression Therapy
Dr. Cantor is part of a small group of Florida chiropractors that have achieved advanced certification in Spinal Decompression Therapy.  He has successfully treated thousands of cases, with significant relief often occurring within the first week of care. 
This non-surgical, non-invasive treatment provides gentle decompression of herniated or bulging discs through the use of a computerized, mechanical table. Using research-backed algorithms, a targeted, intermittent distraction force is applied to the spine, which creates a 'vacuum effect within the disc. It is this "Vacuum effect" which facilitates the retraction of the protruded disc material closer to a normal pain-free state.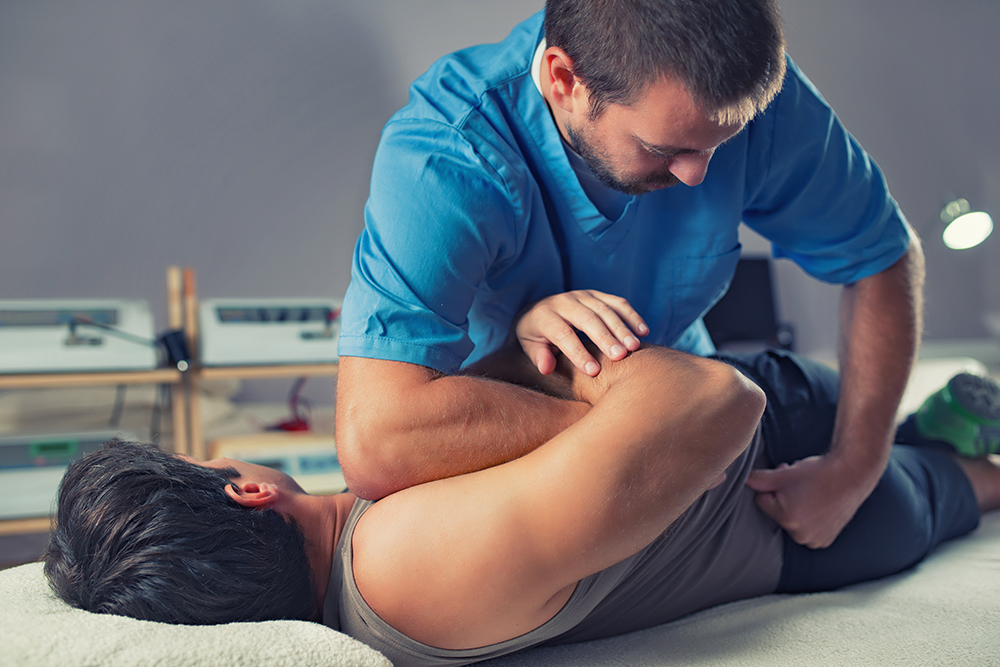 Although chiropractors' main method of treatment typically consists of spinal adjustment (spinal manipulation), chiropractors also employ many adjunctive therapies and applications in order to provide the most effective and efficient relief from neuromusculoskeletal disorders.
Primary Therapy
The chiropractic spinal adjustment represents the cornerstone of chiropractic treatment. Spinal adjustments are used successfully to treat a variety of different soft tissue disorders as well as a number of other health problems. Chiropractic doctors are the only health care professionals trained to deliver chiropractic spinal adjustments.
Spinal adjustments or spinal manipulation is the process of applying a quick but gentle pressure to "subluxated" vertebrae in a corrective manner. The adjustments are not and should not be painful. In fact, most patients look forward to their chiropractic adjustments as they usually provide immediate relief from discomfort and increase one's sense of well-being. Many years of study and practice are necessary to acquire the skills of providing effective and safe spinal adjustment.
Research has shown spinal adjustments to be the most effective treatment for numerous conditions including back pain. This is because spinal adjustments correct many of the structural, biomechanical, and neurological abnormalities of the spine which cause or contribute to a high number of back, neck, and other non-spinal ailments.
Soft Tissue & Massage Therapy
There are a number of soft tissue therapy techniques which can be successfully employed to assist in the reduction of pain and muscle hypertonicity and spasm. Some of these include massage therapy, trigger point therapy, somatic therapy, proprioceptive neuromuscular facilitation, acupressure point therapy, and rolfing. The need and benefits of these therapies vary from patient to patient. Depending on your condition and response to treatment we may incorporate one or more of these therapies into your treatment plan.
Exercise For Life
Exercise is essential for a long, healthy, and vibrant life. It has been scientifically shown to increase health by lowering blood cholesterol levels, strengthening the immune system, lowering body fat, increasing one's sense of well-being, and increasing muscle strength, tone and function.
Chiropractors understand the importance of exercise and the essential role it plays in health. We encourage all patients to participate in physical activities which promote cardiovascular health and can assist you in finding the right activity. We do recommend those over the age of 40 or those with known health problems consult our office prior to initiating any exercise regimen.
Exercise For Injuries
Therapeutic exercises for the neck, back, and extremities are an essential part of the rehabilitative process following injury. Chiropractic doctors commonly prescribe specific strengthening and stabilizing exercises and stretch for their patients with back, neck, and extremity problems.
Exercises provide many benefits during the healing and preventative stages. Early on, exercise prevents muscle deterioration and promotes joint health. Later on, exercises increase strength, proprioception, and stability to protect from new injuries and recurrences of past problems.
Therapeutic Stretches
Therapeutic stretching is important to prevent scar tissue and adhesion formation following injury. Stretching is most effective when initiated early on in the treatment plan before scar tissues become permanent.
Maintaining a regular stretching program once the rehabilitation stage of treatment has been completed will help keep tissues flexible and loose, increasing mobility and preventing the development of new injuries.
Physical Modalities
There are some physical modalities that in certain cases can provide additional pain relief and accelerated healing. Some of these more common modalities include muscle stimulation, interferential stimulation, therapeutic ultrasound, and diathermy (deep heating modality).
Employee Health Training & Education
Employee health training and education are aimed at reducing work-related injuries. Optimal workstation setup, the employment of ergonomics, training in proper lifting techniques, adequate physical conditioning, and the employment of appropriate safety precautions all play important roles in employee health, work injury prevention, and employee satisfaction.
Part of any successful and effective treatment plan should address these issues.
Diet & Nutritional Counseling
Dietary and nutritional imbalances are responsible for and contribute to a great number of disorders and illnesses which are prevalent in today's society. The top killers such as heart disease, stroke, diabetes, and cancer have all been linked in numerous ways to diet and nutrition.
Doctors of chiropractic receive thorough training in the areas of human diet and nutrition. We can design a personalized dietary or nutritional program to minimize the risk of developing these killer conditions and to assist your body in achieving and maintaining optimal health and superior wellness.
Lifestyle Modification Counseling
Good health is much more than the absence of pain or discomfort. Health exists along a very wide scale and where you lie on that scale largely depends on the lifestyle choices you make on a daily basis. Years of many small unhealthy choices can manifest into very serious health problems. Unhealthy choices include habitual poor posture, improper lifting techniques, excessive alcohol consumption, smoking, excessive reliance on medication, excessive soda and coffee consumption, excessive saturated fat consumption, lack of nutritious fruits and vegetables, and excessive mental stress. These slowly chip away at your good health. We can help you sort through and identify those unhealthy decisions and provide you with practical strategies to deal with and effectively manage them.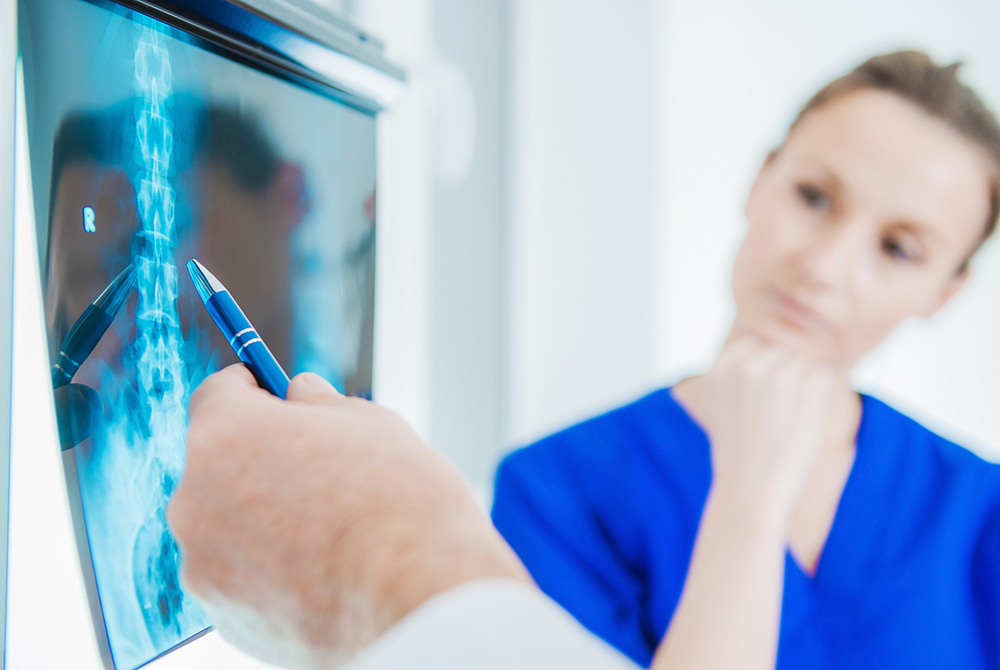 Chiropractors Often Utilize X-ray Studies
Based on the nature of your condition as well as a number of other factors, x-ray studies of your spine or injured body part may be indicated. Doctors of chiropractic receive over 300 hours of x-ray studies in college prior to graduating and thus are fully trained to take radiographs and identify subtle abnormalities of the spine as well as more serious pathologies.
X-rays Are Safe and Provide Valuable Information
X-rays are a relatively safe and cost-effective way to view the structure and general condition of the spine. They can reveal spinal regions under high stress and expose areas of degenerative change. This can often provide essential additional information which correlates history and examination findings allowing for a more accurate spinal analysis and a more individualized and effective treatment plan. X-rays are also useful in assessing the appropriateness of chiropractic care as they can help to rule out the existence of more serious pathological processes such as spinal fractures, tumors, and infections which require immediate emergency medical intervention.
Procedures Used To Minimize Exposure
While prolonged exposure to radiation can be potentially harmful to the human body, the diagnostic x-rays utilized by the chiropractic doctor pose a minimal health risk. In fact, according to radiation guidelines for diagnostic x-ray studies, it would take more than 300 full spine x-rays performed by a chiropractor for these guidelines to be met. In addition, the following steps are used to further reduce the amount of x-ray exposure:
Only necessary x-ray views will be taken eliminating unnecessary x-ray exposure
Shielding & filtration to block or reduce the x-ray beam from affecting sensitive tissues and areas of nondiagnostic interest
Rare earth (intensifying) screens can cut x-ray exposure by 50 percent
Collimation to narrow the x-ray beam to include areas of interest only.
Grids to reduce scatter radiation and improve x-ray quality
High-speed film lowers exposure time by up to 1/12th compared to "hospital" x-rays
Increasing kilovoltage and minimizing milliamperage further reduces x-ray dosage
Minimal exposure times of just 100ths of a second
Regular changing of processor chemicals to give high-quality, diagnostic films